7 Features that are at the Core of DSLR Cameras
For most people making a shift from compact digital cameras to a digital SLR camera, this change can be confusing since the latter contains more advanced settings as compared to its counterparts. A digital single-lens reflex camera commonly known as DSLR can redefine the way you capture great moments and preserve them for years to come. Merging the optics and the components of a single-lens reflex camera with that of a digital imaging sensor takes photography to a whole new level, one that dramatically changes the world of photography.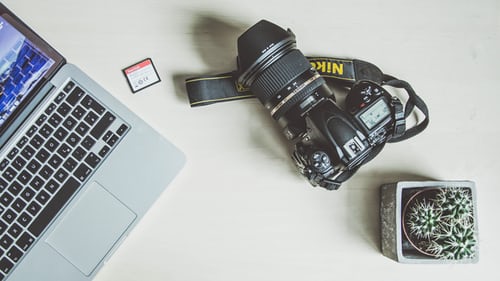 7 Features that are at the Core of DSLR Cameras
These cameras are becoming very popular today as more and more people seek to capture accurate and captivating images. Their popularity is attributed to the fact that camera manufacturers have started to produce more user-friendly cameras that are easy to operate with manufacturers providing tools and guidelines on how to take pictures easily.
In addition, DSLR cameras have become more affordable today unlike in the past where they were considered a luxury item. Many people dream of owning a DSLR camera since it not only takes images through the best lens in the world, the eye lens. DSLR cameras allow you to shoot pictures in more creative ways with better results. The DSLR settings below make these cameras stand out from their counterparts.
Interchangeable lenses.

This feature provides the user with the liberty to select a lens of his choice that is designed to accommodate his photographic need. With a broad range of lenses to choose from, one can take detailed pictures.

Mode dial

This feature provides access to basic camera or automatic scene mode settings. It also enables the user to customize or adjust the settings while taking an image.
HD video capture.

This feature allows the user to use a movie mode that can record high definition motion video.
Live preview.

It allows the user to view the optical viewfinders' image on the LCD display of the camera.

Dust reduction systems.

This includes a dust cover filter that is positioned behind the lens mount. It prevents dust particles from entering the chamber.

Large image sensor.

This feature enables the camera to produce high-resolution images, therefore, giving the user access to better quality images. The DSLR larger image sensor enables you to get a larger pixel size. When capturing images, it's possible to use a faster shutter speed to reduce image noise.
Long battery life.

Compared to the short battery life of compact digital cameras, the battery life of the DSLR camera is much longer due to the limited use of the LCD screen which is only used to view the images. With a fully charged battery, one can take about two thousand shots.
It is important to note that DSLR cameras maintain their value longer than a point and shoot digital camera. This is because they are not updated on a regular basis. This type of camera is excellent for those with the goal of becoming professional photographers. Since DSLR settings are more advanced, you will not be in a position to take good images if you are not familiar with these settings and the correct photography techniques. Therefore, whenever you use a DSLR camera, you need to keep on practicing in order to learn how to take great pictures.